Welcome to Osuka
Osuka Town became a part of Kakegawa City in 2005, but it has a distinct culture. We hope its culture will be handed down from generation to generation.
Kakegawa International Centre Osuka English Conversation Club
---
Osuka Guide Map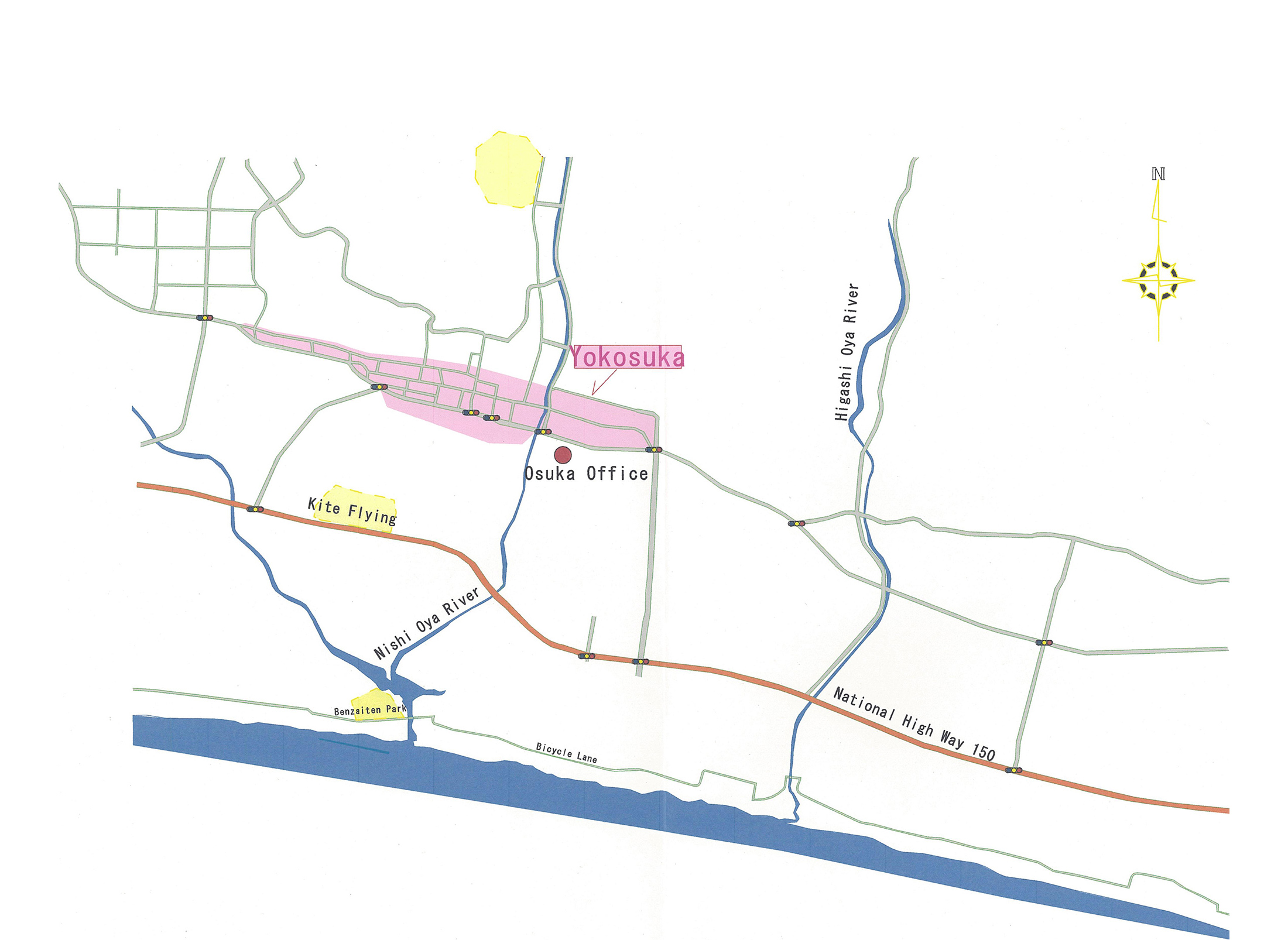 Five seasoning foods produced in Osuka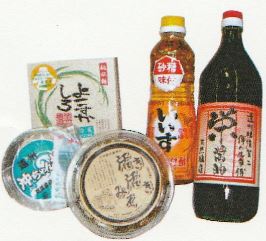 Five seasoning foods, sugar, salt, vinegar, soy bean sauce and soy bean paste are produced in Osuka. They are important for Japanese meals and can be purchased at Tomonnosato and Sun Sun Farm. They are produced according to the traditional way and are not mass-produced.
In the end of the Edo period (1603~1867), sugar production was brought from Kochi to Osuka, which is the northern border of planting sugar trees. Although it was not produced in 1960s and 1970s, they started the productions in 1988 to energize the town.
Salt production was operated by local people living near the sea. In order to make the salt specialty of the town, they built a plant in 2002 and have produced the salt, which is rich in minerals, in the plant.
Using groundwater from Mt. Ogasa, this vinegar has the taste of soft acidity and it gives a mild taste to Japanese meals. Vinegar production of this shop began in 1929, since then, they have been produced in the same way.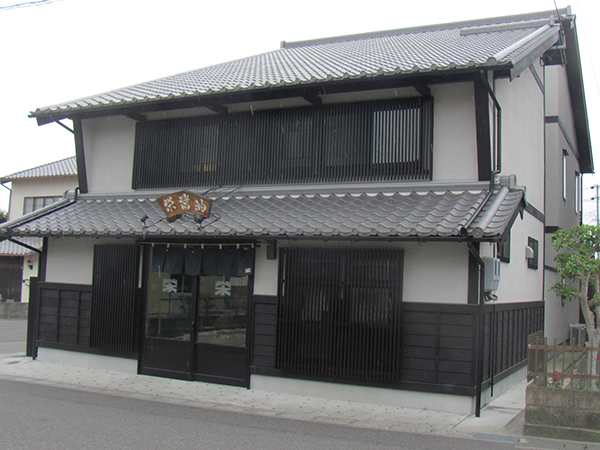 This brewery began operating at the beginning of 19th century. Using soy beans, which are grown without the use of chemicals, they have brewed soy sauce in the same way since the Edo period.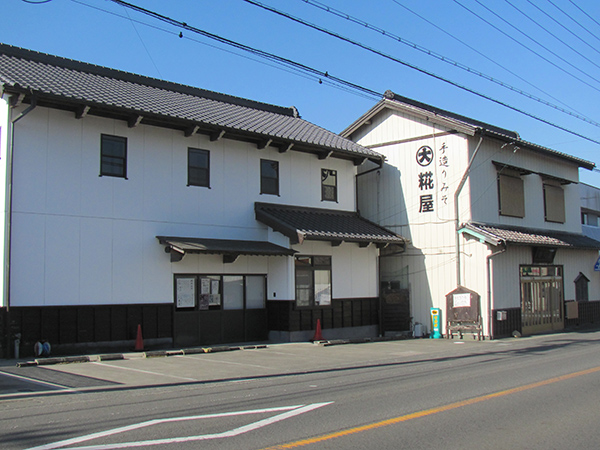 Production of soy bean paste began in this shop in 1900. Using soy beans, which are harvested in Japan only, the soy bean paste is healthy. : it is free from chemicals and its salt concentration of 8% to 10% is lower than that of normal soy bean paste, which is about 12% to 14%.
---
Instagram
Access to Osuka