Yokosuka Kites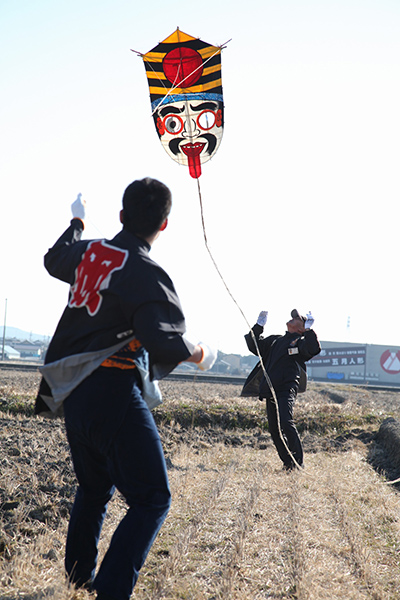 Kite Flying Festival is held on the first Sunday in February. Besides Yokosuka kites, distinct kites from other region can be seen. Children learn how to make kite in the festival.
Yokosuka kites have a long history. The origin goes back to the 14th century, when the Tokugawa family fought against the Takeda family around Takatenjin Castle. It is said that some kites were used to survey the opponent's lands and to communicate with their troops.
Yokosuka kites have been popular as auspicious kites since the Edo period (1603~1867). It is said that Yokosuka kites were flown by the feudal warriors around the 1690s for the first time, when Tadanao Nishio, the feudal lord of Yokosuka clan, was promoted. In the 18th century, people in Yokosuka clan began to fly kites, and kite flying became so popular among people that the public office often prohibited the flying of large noisy kites. As people have enjoyed and competed in kite flying in Yokosuka, more than 20 kinds of kites were born. Then, as the public officers allowed people to fly kites from April 20th to the end of May, people customarily send a kite to boys in this period, to pray for their good growth. The custom continues to this day.
---